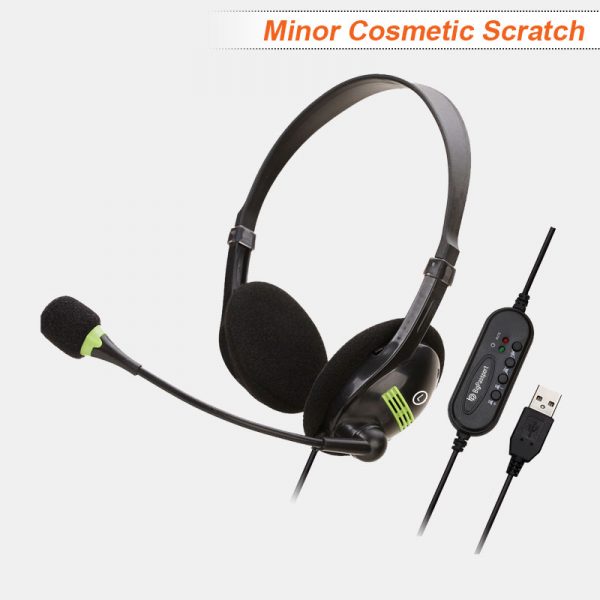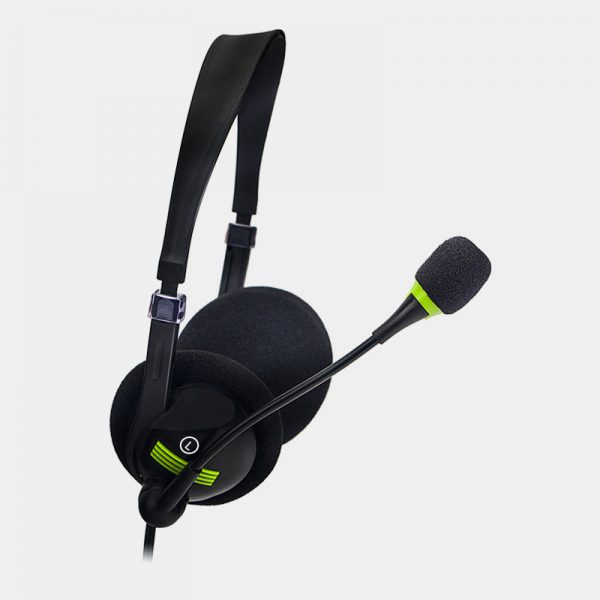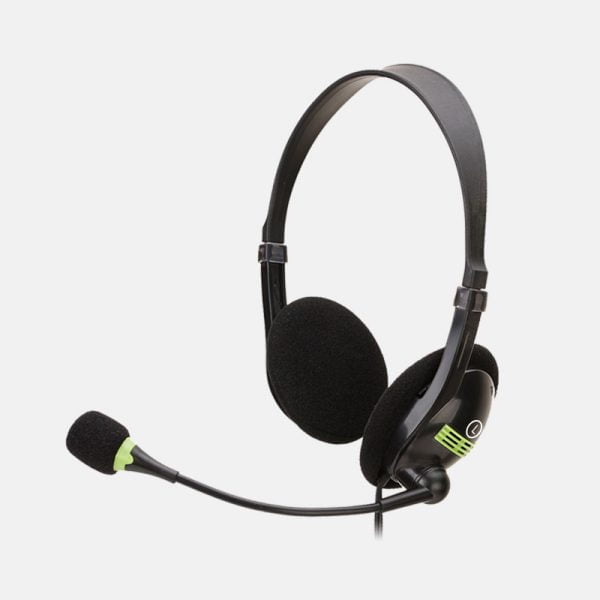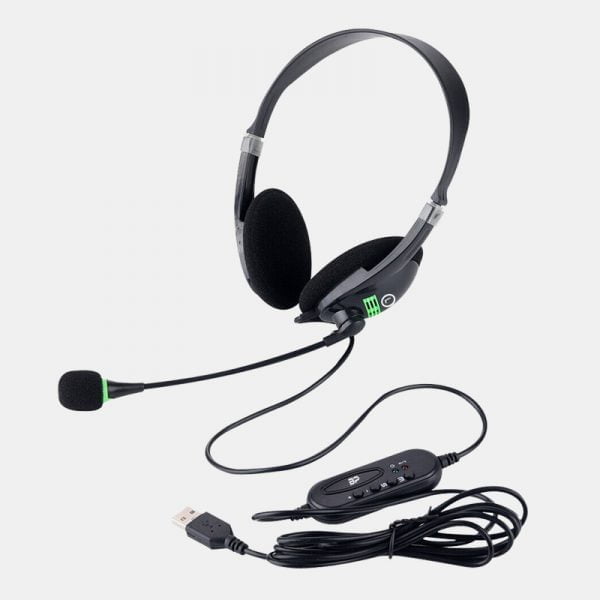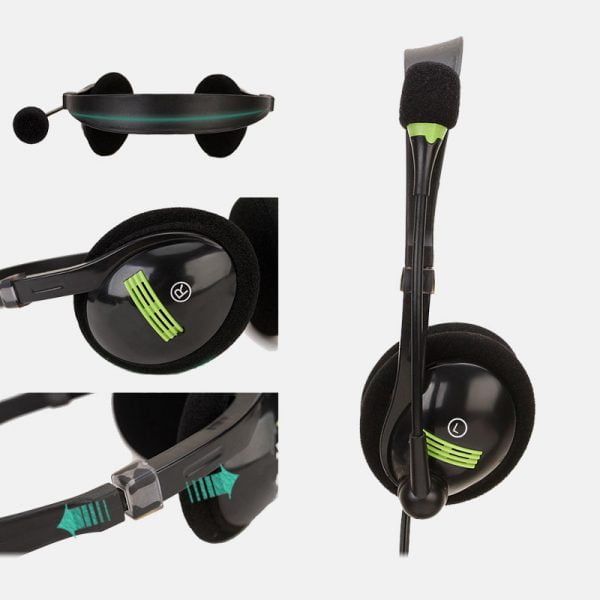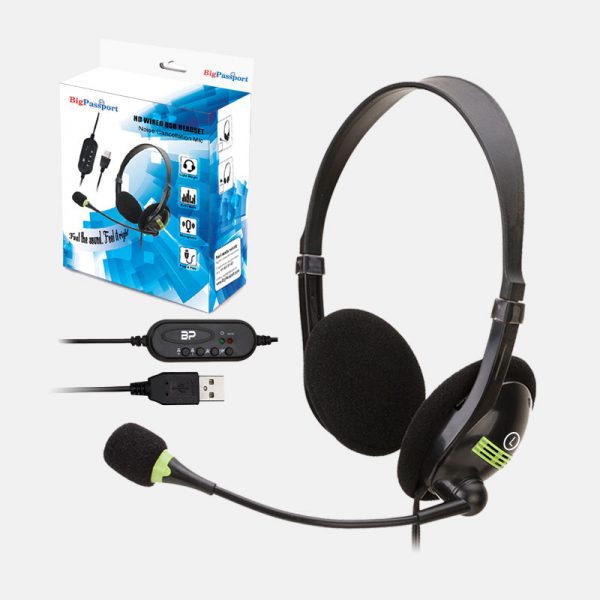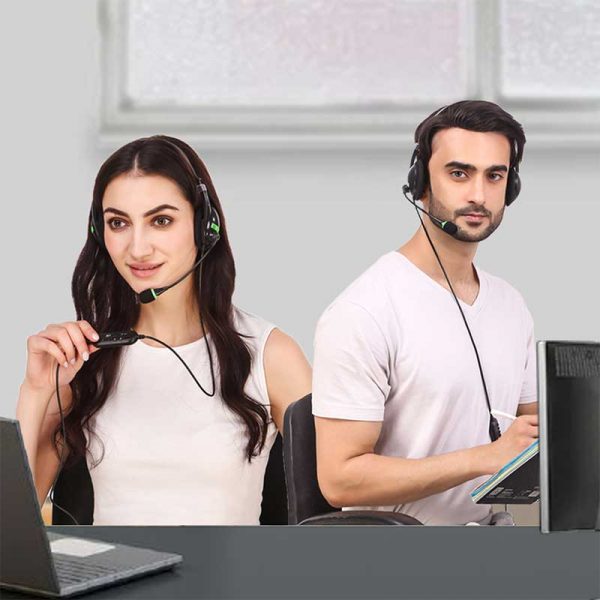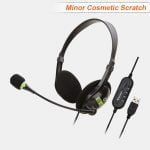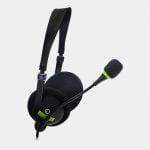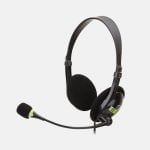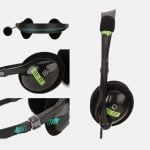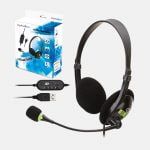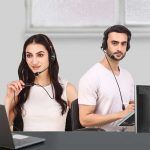 BigPassport Re-Furbish USB Headphone with Mic (Model: Pro-Tech 440) | HSN:- 85183000
This is a Refurbish product with minor cosmetic scratch
For FAQs related to Renewed products, please
Headphone Adjustable: Head-Mounted Adjustable Headphone.
Built Noise Cancellation Microphone: No More Disturbance from outside the World with Truly HD Clear Crystal Sound Quality.
In-Hand Control:In-built Control Button for Easy Use i.e., volume up/down, mute mic/headphone button with LED Indicators.
Rotatable Mic: Microphone Rotation 330 Degree.
Easy Installation: Simple USB Plug and Play Installation via USB Port to your Laptop/PC.
Re-Furbish Product: Big Passport Pro Tech 440 is a Refurbish Product with Minor Scratch
Description
Videos
Reviews (80)
Description
Big Passport the best headphones with mic Pro Tech 440
BigPassport Pro Tech 440 the best headphones with mic comes with an In-built Noise Cancellation Microphone, Multipurpose Use for Online class, support calls and webinar presentation. In-built In-Hand Control Button for Easy Use i.e., volume up/down and mute mic/headphone button with LED Indicators. Big Passport Pro-Tech 440 is multipurpose USB headphone. With 30 MM Electro Magnetic Driver gives you the Balanced HD Sound Quality with 330-degree Microphone Arm Rotation. It comes with 1.5 meter cable length.
Renewed Product:Products that are returned from customers and by the courier return are tested and then sold as Renewed. Products might have some cosmetic marks and sign of usage, but with fully functional product.
Noise-Cancelling Mic: USB Headphone with Mic and Auto Noise Cancellation functionality, to remove any background sound disturbance. With clear and HD sound communication every time. Perfect for online classes and office meetings.
In-Hand Control: In built control button for easy use i.e. volume up and down, mute mic/headphone button with LED indicators. Control all features direct from your headphone.
Adjustable Headphone: A light weight headphone made from High Quality Poly Carbonate. Ultra-soft cushion foam Ear Pads removes any irritation and pressure on ears during for long usage. Fully adjustable head and  mic to fit any face size comfortably.
Multi-Purpose: Designed for Skype calling, Online classes, Zoom Meetings or listening music. A perfect Headphone for online gaming and YouTube broadcasting.
Installation and Use: Simple USB Plug and Play installation. Insert via USB port and the Headphone is ready to use. No Software and Additional Driver Installation is required.
Demo Video Of The Best Headphones With Mic

Features of headphone with mic: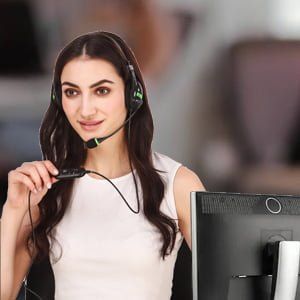 Crystal HD Sound
USB headphone With Mic
 ,clear audio for calls, music & games. A reliable headset for daily audio including video calls with family or colleagues. Best designed for social media calling.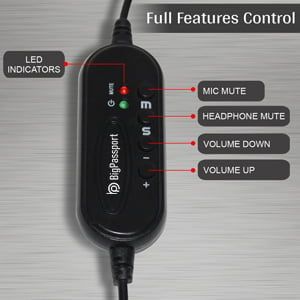 In Built Controls
Fully featured buttons inbuilt on headphone. Volume Up/Down, 
Headphone
& Mic mute. Control all functions direct from headphone. Simple & convenient.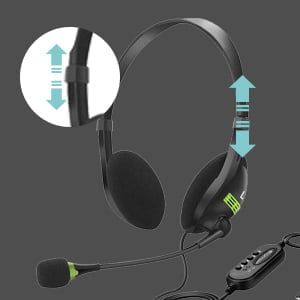 Adjustable Headband
Sturdy yet lightweight stereo headset features a wide range of adjustments for a personalized fit. Ultra-soft foamer cushions provide hours of comfort.



Package Includes
Headphone         1 unit
User Manual       1 unit
Warranty Card    1 unit
Frequently Asked Questions
What is a Renewed product?
Products that are returned from customers or by courier return are tested and then sold as Renewed. Products might have some cosmetic marks & sign of usage, but fully functional.
What is covered in warranty for Renewed products?
All Big Passport Renewed products are supplied with 2 months warranty. If for any valid reason product stop working, Big Passport will repair or replace the product.
What is length of wire?
It has 1.5m long wire.
Does it need to install any drivers?
No need to install any additional driver as it is plug and play device.
Does the mic can be bent into any shape?
Yes, the mic can be rotating with 330° degree.
Is the microphone boom flexible and can be close to your mouth?
Yes, with spiral mic boom you can adjust the microphone to your most comfortable angle.
How will I get support to install Big Passport Renewed products?
Same as Big Passport new products, for all Renewed products there are installation videos & user manual available. If user still face any issue with installation, they can contact Big Passport Customer care team.
*For further query/questions, please contact Big Passport customer support team @ +91-97114 11021 OR Email: support@bigpassport.com
Technical Specification
Technical Specification:
Model No.
Re-Furbish Pro-Tech_440
Speaker Parameters:
Speaker diameter:
40 mm.
Impedance:
32 ohms
Sensitivity:
110 dB
Noise Level:
≤-78 dB
Dynamic Range:
≥78 dB
Distortion rate:
1
Stereo Crosstalk:
≤-52dBA
Frequency range:
20Hz-20000KHz
Microphone Parameters:
Function:
Noise Cancellation
Sensitivity:
-58 dB
Directionality:
Omni Directional
Impedance:
≤2.2 ohms
Frequency range:
20Hz-20000KHz
Headphone Parameters:
How to wear:
Head mounted
Cable length:
2m/1.35m
Videos