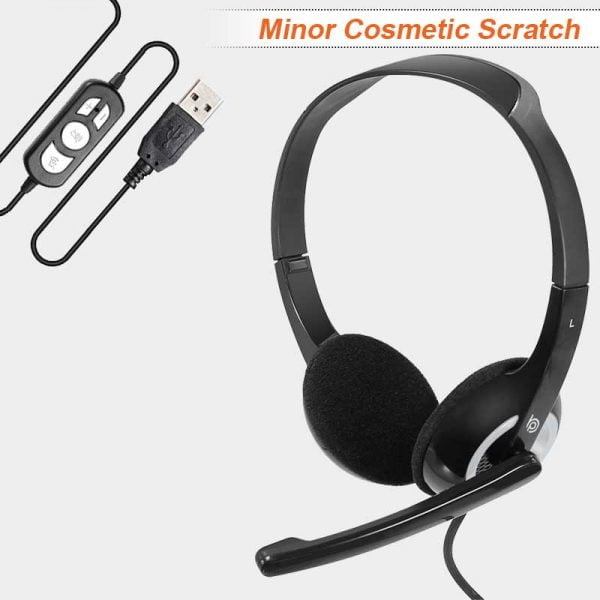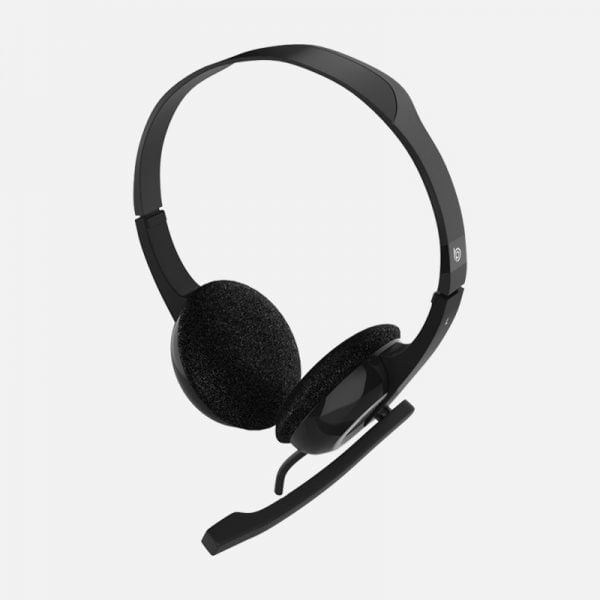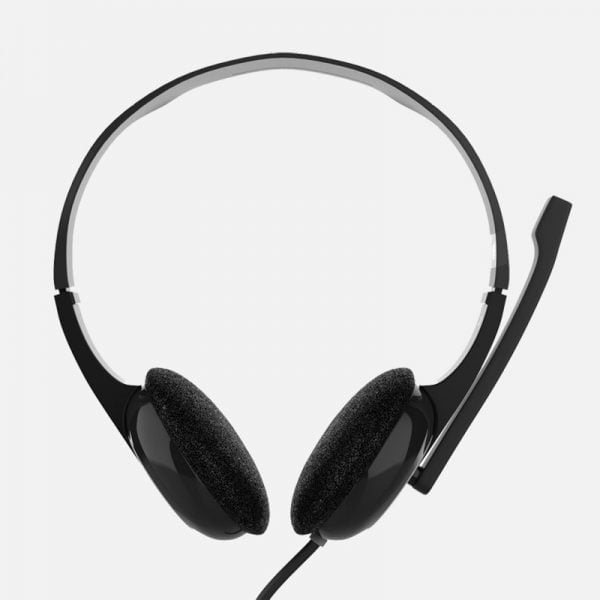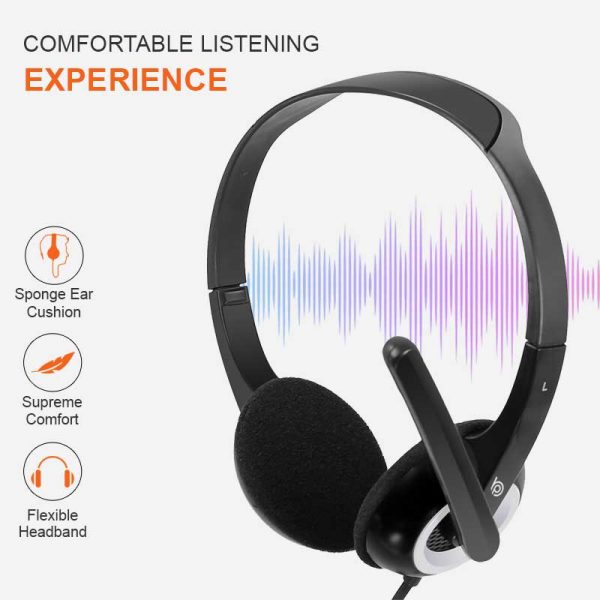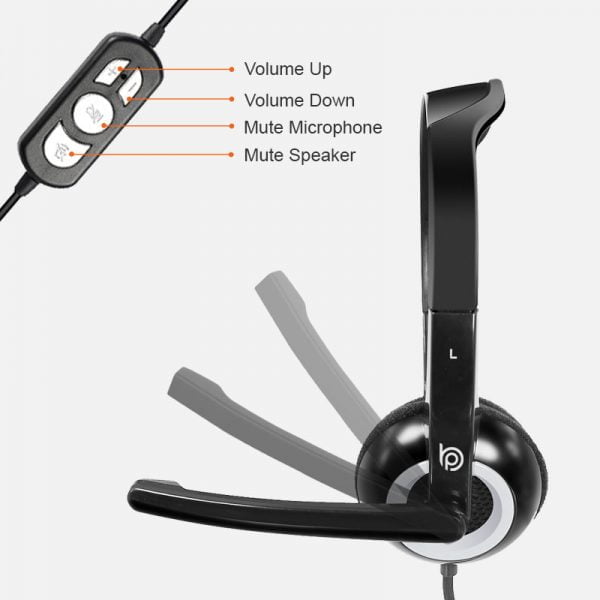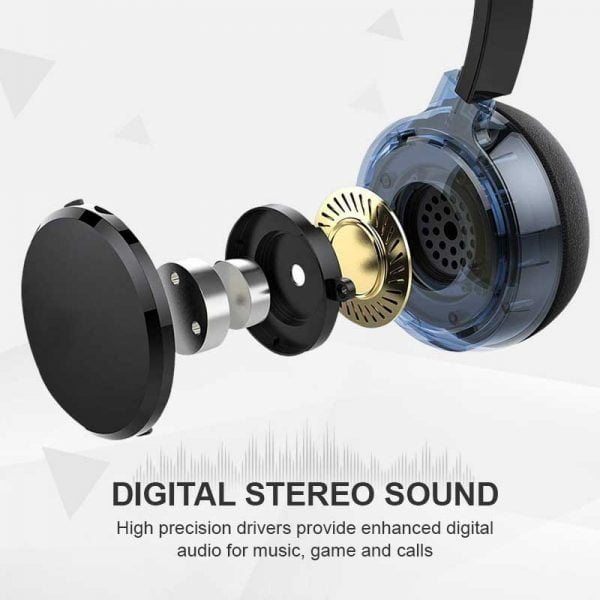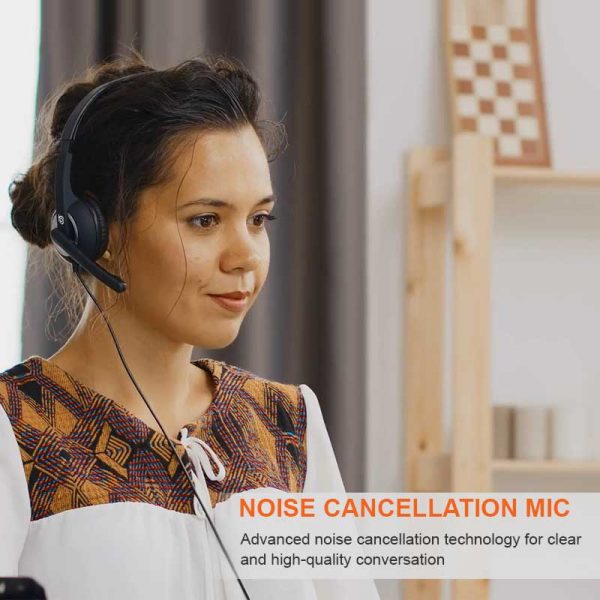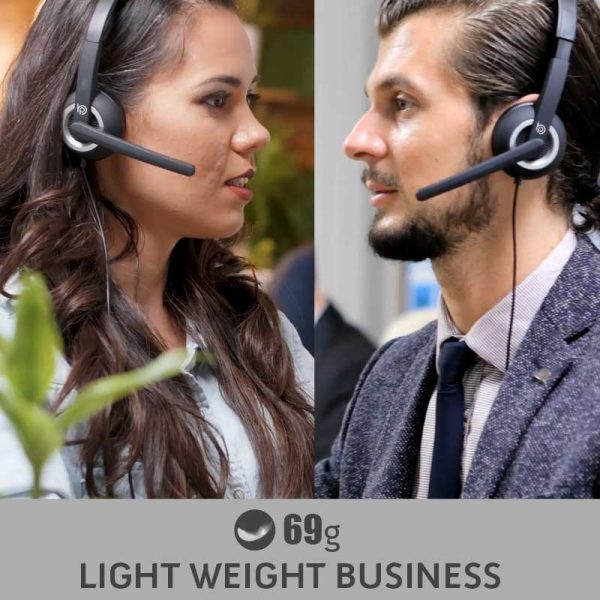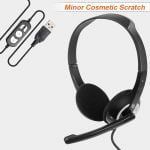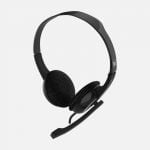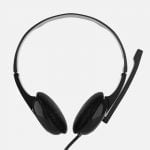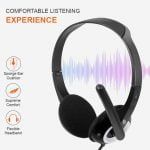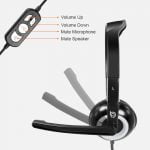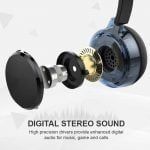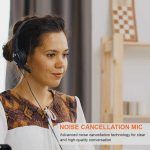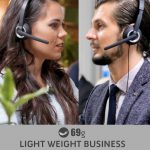 BigPassport Re-Furbish USB Headphone With Inbuilt Mic (Pro-Boom_189) | HSN:- 85183000
This is a Refurbish product with minor cosmetic scratch
For FAQs related to Renewed products, please
USB Plug: USB Headphone Connector for Digital HD Voice Communication.
Light weight Headphone: Comfortable, Light-Weight Design for Multipurpose Use.
In-Built Noise Cancellation Microphone: No More Disturbance from outside the World with Truly HD Clear Crystal Sound Quality.
Durable Design: Built-in Acoustic Shock Protection to Protect your Hearing.
In Hand Control: In-line Volume Controls Button.
Rotatable Mic: 120* Arm Rotation Microphone.
Re-Furbish Product: Big Passport Pro Boom 189 is a Refurbish Product with Minor Scratch.
Description
Video
Reviews (101)
Description
BigPassport Pro Boom 189 calling headphone for PC/Laptop
Pro Boom 189 calling headphone comes with an in-built Noise Cancellation microphone. Big Passport Pro Boom 189 is multipurpose USB Headphone, Great deal for Dragon speak, Online courses, Skype Chat, Call Center, Conference Calls and Webinar Presentations, 40mm Electro Magnetic Driver gives you Extra Bass sound quality with 120-degree Microphone Arm Rotation.
Renewed Product:Products that are returned from customers and by the courier return are tested and then sold as Renewed. Products might have some cosmetic marks and sign of usage, but with fully functional product.
USB Plug:Full HD crystal clear sound with USB connector. Inbuilt Noise Cancellation mic, no more disturbance during calls from loose pins of 3.5mm stereo headphones.
ADJUSTABLE HEADSET: A Lightweight Headphone made from high quality poly carbonate & faux leather. Ultra-soft faux leather cushions foam ear pads headrest to remove any irritation & pressure on ears during long usage hours.
EXTERNAL VOLUME CONTROL: In-line volume and mute Control unit, you can adjust the volume mute your mic directly from your computer headset with microphone. External intelligent mute button with LED indicator for more convenience.
MULTI PURPOSE: USB Headphone Pro-Boom 189 used for making Skype/Zoom Calls, Online Classes, Skype chat, call center, conference calls, webinar presentations.
INSTALLATION & USE: Simple Plug Play Installation via USB port and the Headset is ready to use. No Software and Additional Driver Installation is required.
Demo Video Of calling headphone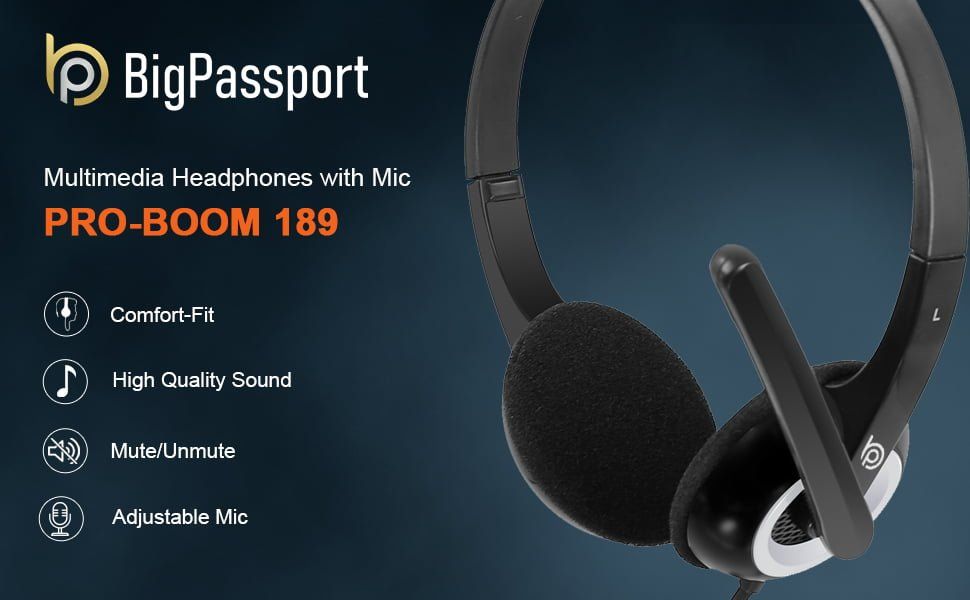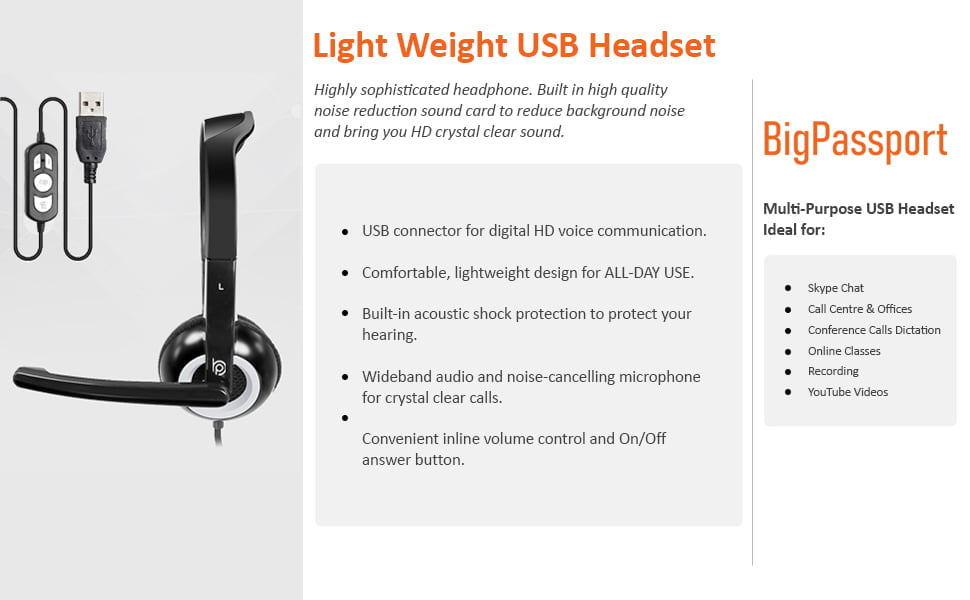 Features Of Headphones: –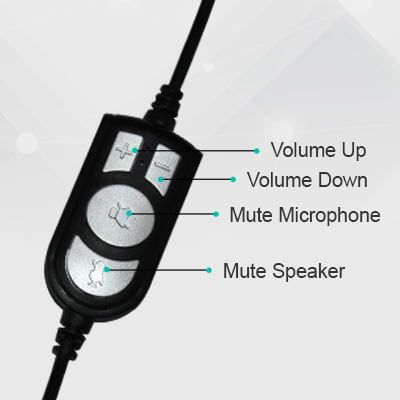 Convenient In-line Controls
Easy to access inline controls. Volume up down, Answer or End a call. Plug play, just plug the headset into the USB jack on your computer or Laptop and you're good to go.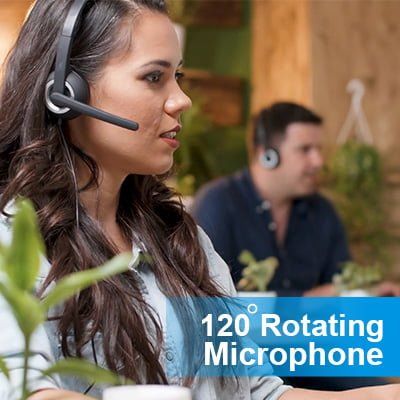 120° Rotatable Microphone
As the noise-canceling microphone can be 120°adjusted for the optimum position and best vocal output. To achieve the best call, please adjust the microphone near your mouth.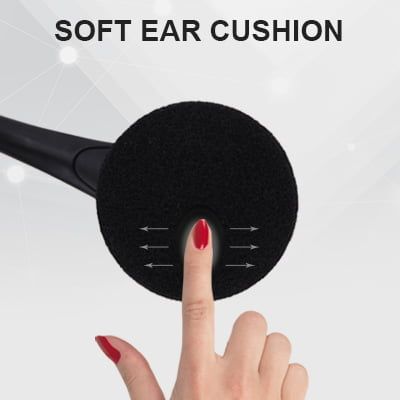 Soft Ear Cushions
Featured by soft protein memory ear pads, the BigPassport calling headphone are breathable and sweat absorbent. The soft foam ear cup fits snugly on your ear, with superior comfort even for hours of wearing. You can wear it for a long-time talking even in summer.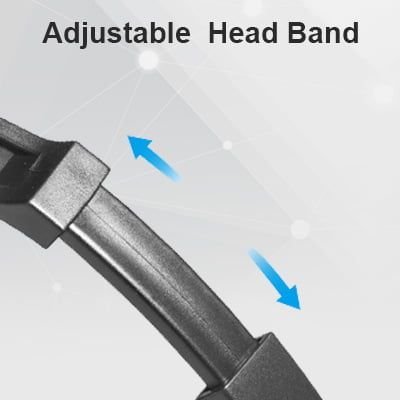 Adjustable Headband
Comfortably fit your head with the adjustable slider. Gentle Reminder: Depending on your head/ear size/shape, it may be a little tight for someone to wear which is designed to avoid sound leakage. In case of that to get both audio, wearing comfort, please take off the headphone every 1-2 hrs. to get your ears relax, protect them from muggy environment in use.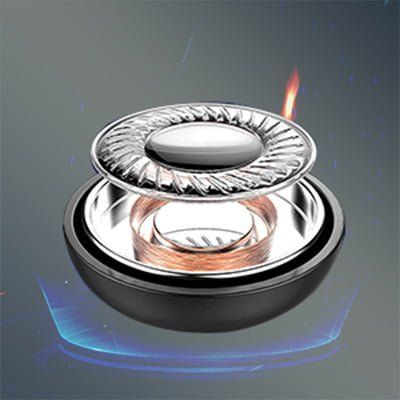 Full Balanced Sound with Bass
40mm dynamic driver units of the on-ear wired headphones deliver full, balanced sound for a complete listening experience from 20Hz to 20,000kHz.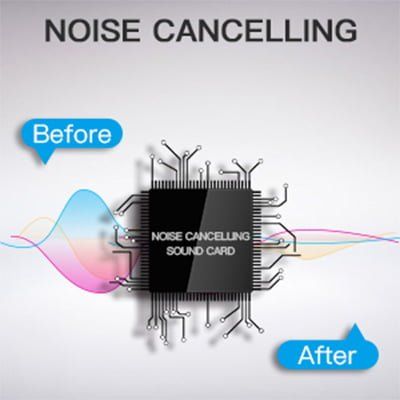 Noise Cancelling Mic
USB Computer Headset can reduce unwanted background noise for clear conversation. Great ideal for Dragon speaks, Online courses, Skype chat/support calls, call center, conference calls webinar presentations.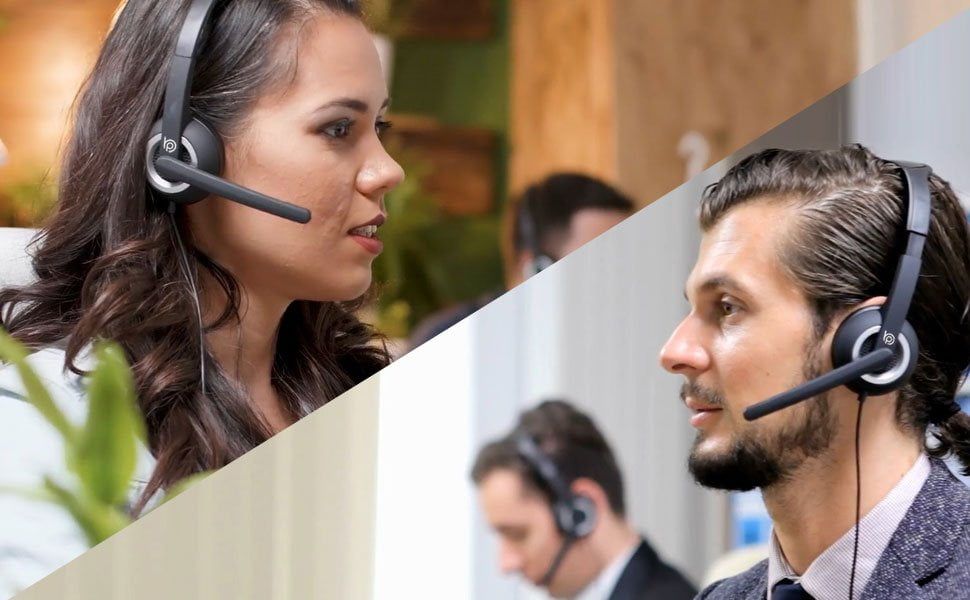 Package Includes
Headphone         1 unit
User Manual       1 unit
Warranty Card    1 unit
Frequently Asked Questions
What is a Renewed product?
Products that are returned from customers or by courier return are tested and then sold as Renewed. Products might have some cosmetic marks & sign of usage, but fully functional.
What is covered in warranty for Renewed products?
All Big Passport Renewed products are supplied with 2 months warranty. If for any valid reason product stop working, Big Passport will repair or replace the product.
Are the Renewed products supplied with required accessories and packing?
Big Passport supply are Renewed products with required accessories and fittings and in secure packing. Due to customer return, products may not be supplied in its original box.
What is length of wire?
It has 1.5m long wire.
Is the mic detachable?
No, Mic is not detachable. It is fixed.
Is the microphone boom flexible and can be close to your mouth?
Yes, with spiral mic boom you can adjust the microphone to your most comfortable angle.
Does this headset lightweight?
Yes, lightweight, and quite comfortable. Even you can wear it all day for business calls, and you almost forget that you have it on.
Is there a connecter to plug into your phone?
No, there is no connector to plug in Phone.
Would this fit someone with small head?
it is an adjustable headphone it will easily adjust even on a small head.
How will I get support to install Big Passport Renewed products?
Same as Big Passport new products, for all Renewed products there are installation videos & user manual available. If user still face any issue with installation, they can contact Big Passport Customer care team.
*For further query/questions, please contact Big Passport customer support team @ +91-97114 11021 OR Email: support@bigpassport.com
Technical Specification
Technical Specification:
Model No.
Re-Furbish Pro-Boom_189
Speaker Parameters:
Speaker diameter:
40 mm.
Impedance:
32 ohms
Sensitivity:
110 dB
Noise Level:
≤-78 dB
Dynamic Range:
≥78 dB
Distortion rate:
1
Stereo Crosstalk:
≤-52dBA
Frequency range:
20Hz-20000KHz
Microphone Parameters:
Function:
Noise Cancellation
Sensitivity:
-58 dB
Directionality:
Omni Directional
Impedance:
≤2.2 ohms
Frequency range:
20Hz-20000KHz
Headphone Parameters:
How to wear:
Head mounted
Cable length:
2m/1.35m
Video