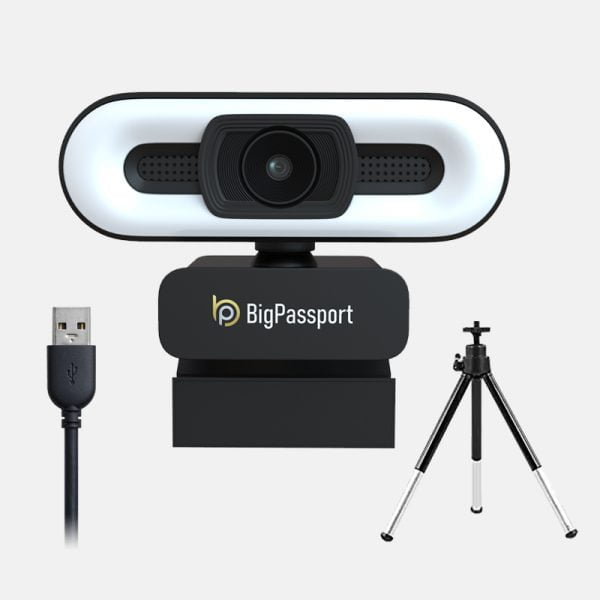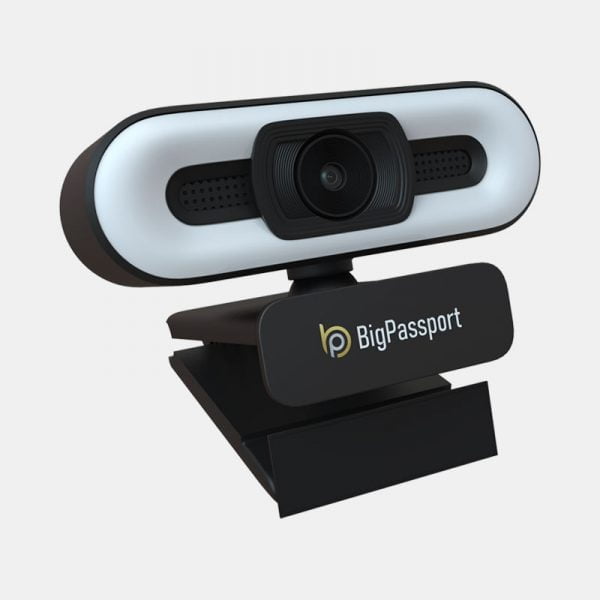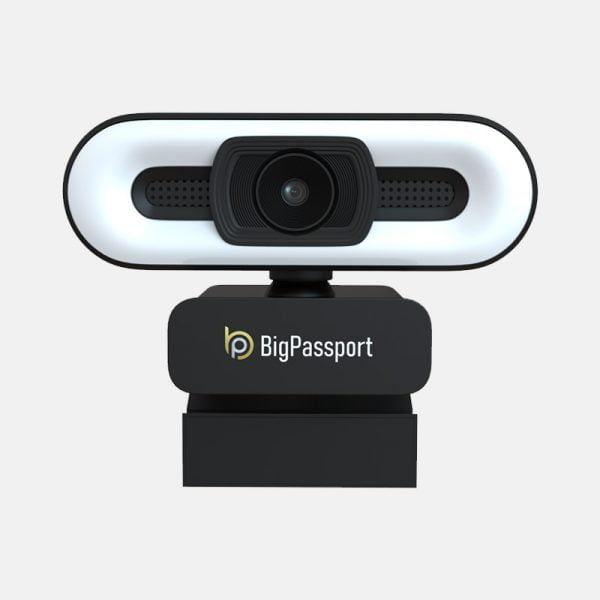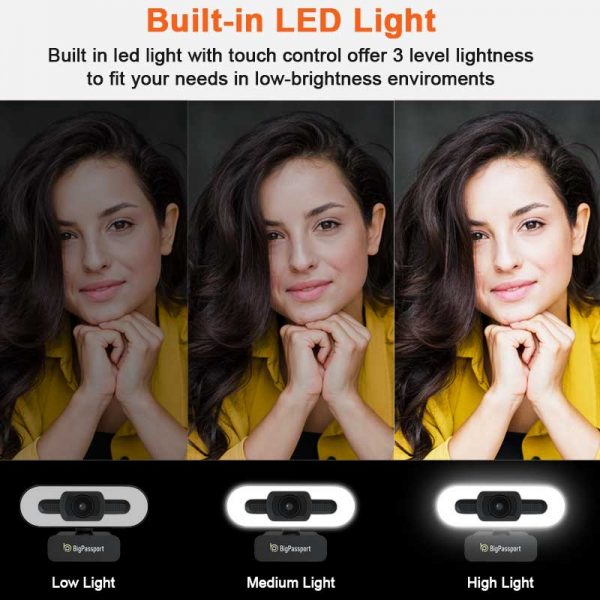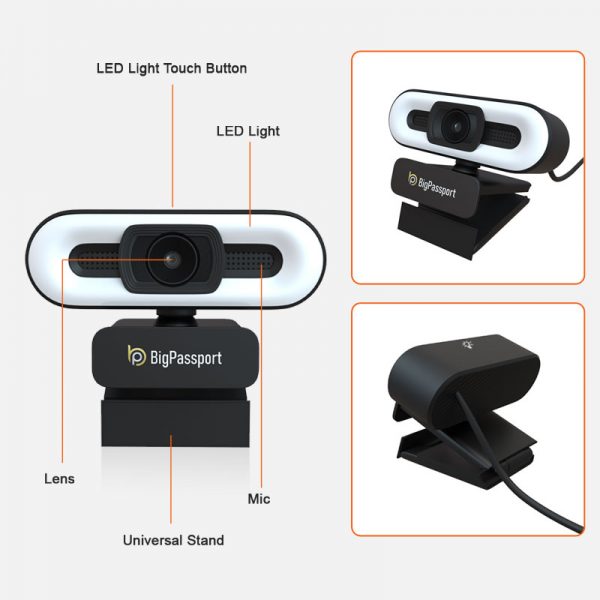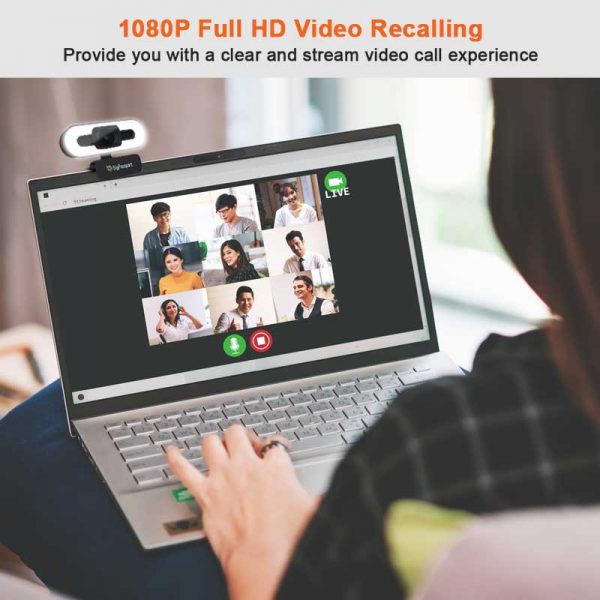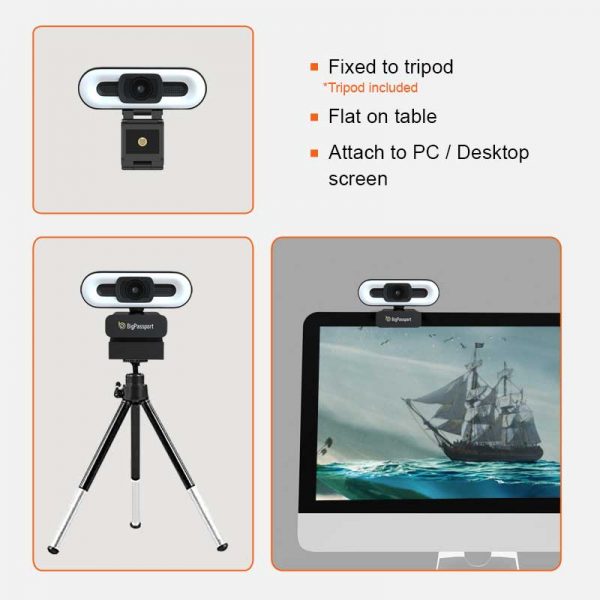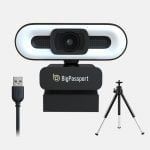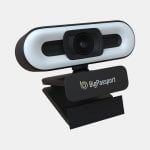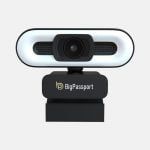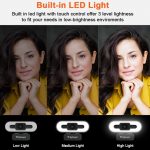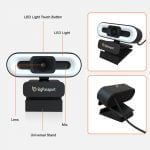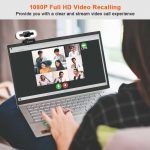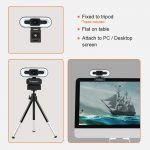 BigPassport LED Webcam 1080P with Tripod Stand (Model No: Pro-Live_N2) | HSN:- 85258090
Plug and Play Installation: USB Plug and Play Installation Webcam via USB Port.
Full HD: 2 MP, 1080P High Resolution HD Webcam, Speed of 30 FR./Second.
Dual Noise Cancellation Mic: No More Disturbance from outside the World with Clear Crystal HD Sound Quality.
Face Detection: Human Face Detection Webcam with Auto Focus Adjustment.
Universal Use: Pro Live N2 is Compatible with Window and Mac OS Operating System.
 Mounting Clip: Webcam with Universal Mounting Clip.
Rotatable Mic: 360° Degree Rotation with Hybrid Design.
Description
Video
Reviews (127)
Description
BigPassport Pro Live N2 webcam for laptops
BigPassport Pro Live N2 webcam live cam is used for online classes, games and videos. It comes with a dual Noise Cancellation microphone. Big Passport Webcam captures crystal clear images and high-resolution videos with auto focus and human face detection. BigPassport Pro Live N2 webcam live cam is used for video conferencing, online class/course. You can also use it for business meetings, webinar presentation and skype/zoom calls.
Adjustable LED Touch Light: BigPassport unique feature with in-built LED touch light. 3 level of touch brightness control, delivering additional lighting exposure for ultra-HD video streaming in dim light. Reduce particles and bring details in the dark environment.
360° Degree Rotation: Hybrid Design Mounting bracket to easily fit on laptop and monitor. Screw base to attach webcam with tripod (Included). Simple USB headphone installation without need of any additional software. A professional video solution for office meeting, skype calls or online classes.
Dual Noise Cancellation Microphones: Superior microphone helps to improve speech quality for crystal and clear audio. The background noise is filtered out so that you can be clearly heard.
Fast and Accurate Autofocus: Thanks to autofocus function, you don't have to be conscious of keeping steady in front of the camera all the time. Ultra HD real 1080P video streaming.
High Quality Resolution: Thanks to the H.264 compression encoding. It is clearer and smoother for video recording, video conference and streaming live broadcast.
Demo Video of webcam for laptops


Features Of webcam: –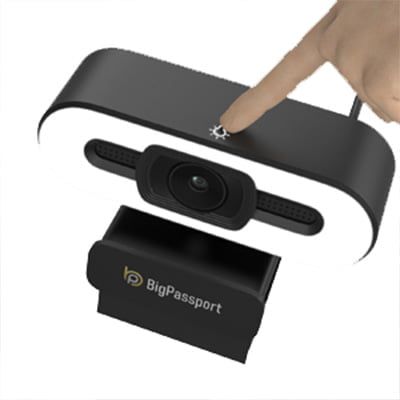 LED Touch Light
In-built LED touch light with 3 level of brightness control. to adjust brightness with one touch. A better & ultra-HD live streaming even in dim lighting. Full HD 6-layer distortion-free lens obtains natural colors in fluid video at a speed of 30fps.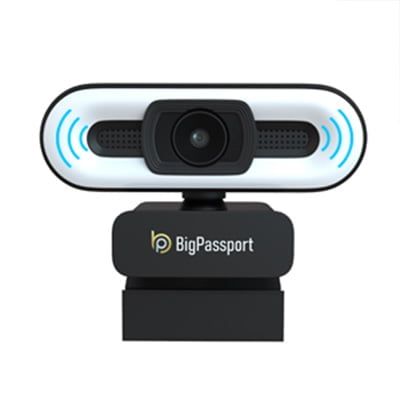 In-Built Dual Microphones
Omnidirectional noise reducing microphone capture stereo audio from every angle. It makes the sound purer and clearer, and can pick up the sound even at 10 feet. A perfect video recording solution for YouTube online streaming.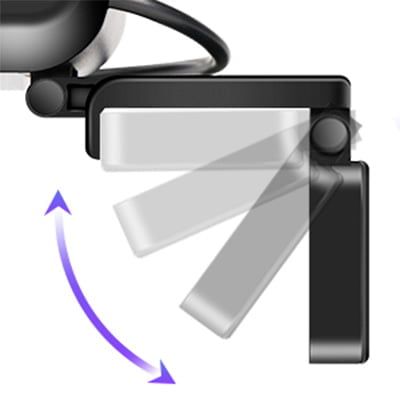 Universal Bracket
The USB connector is easy to insert, and the adjustable clip base can safely be installed on any laptop, LCD monitor, desktop, or tripod. Bring you a hassle-free high-quality video calling experience. Mount camera on computer or place directly on table.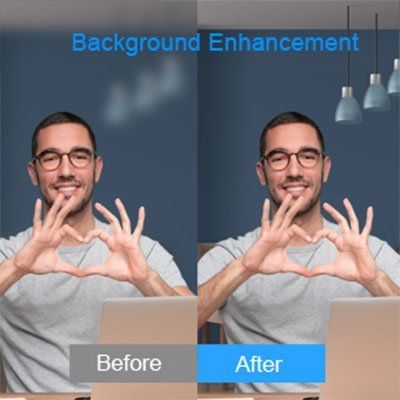 Customizable Background
Forget complicated physical setups to remove your background. BigPassport webcam live cam includes a 2D background replacement feature that lets you easily integrate your live image in the game on Twitch and YouTube – without a green screen in sight!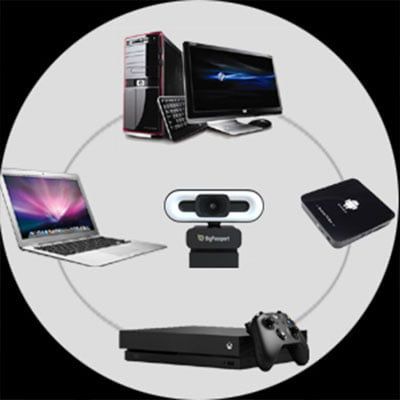 Universal Compatibility
Compatible with Broadcast and Video chatting software such as: OBS, mixer, YouTube, Facebook, Split; Skype, ZOOM, FaceTime, Hangouts, Amazon Chime.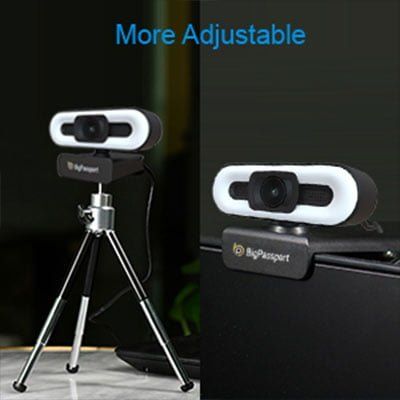 Flexible Clip Mount and Tripod
With the flexible clip to place the webcam on top of monitors, TVs, or on almost any surface with ease. You may also attach the webcam to a tripod using the thread mount under the flexible clip. (Free Tripod included)


Package Includes
Webcam 1 unit
User Manual 1 unit
Warranty Card 1 unit
Tripod 1 unit
Frequently Asked Questions
Does the cam have auto focus?
Yes it has auto focus.
What is length of tripod?
Tripod is expendable and have two chambers. It can be extended up to 18cm.
Does this webcam support chroma key (green screen)?
Yes, it is compatible with green screen.
Can it be possible to disable Webcam mic in case I want to use in-built mic?
Yes, webcam mic can be easily disable from sound setting by selecting proper microphone.
I bought this but none of my apps like skype/ zoom recognize the camera. the instructions are useless. ideas?
Webcam is well compatible with every software. In case if it is not working, please change Webcam, setting from computer control panel.
Can this web cam be use for google meet or duo?
Yes it is well compatible with Google meet & Duo. All you need to switch webcam from in-built to bigpassport while in use.
Is the power cable removable or hardwired?
It is hardwired.
Technical Specification
Technical Specification:
Model No.
Pro-Live_N2
Sensor:
*1/3″ CMOS 2MP/Sony 208 1/6
Lens:
2MP 4.1mm D=82,H=67,V=43
Resolution:
1920(H)*1080(V)
Minimum illumination:
0.1Lux@(F1.2, AGC ON)
Image frame rate:
1080P@30fps
Audio:
USB Microphone
Encoding formats:
MJPG. YUY2. H.264
Operating system:
Windows, Android, Linux, Mac(multiple computer operating systems)
Operating temperature:
-10℃ to 60℃
Power:
DC5V/160mA ±6mA
Video