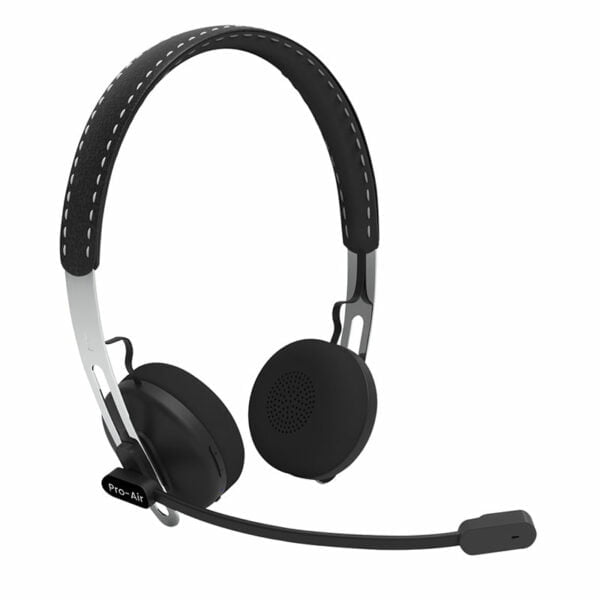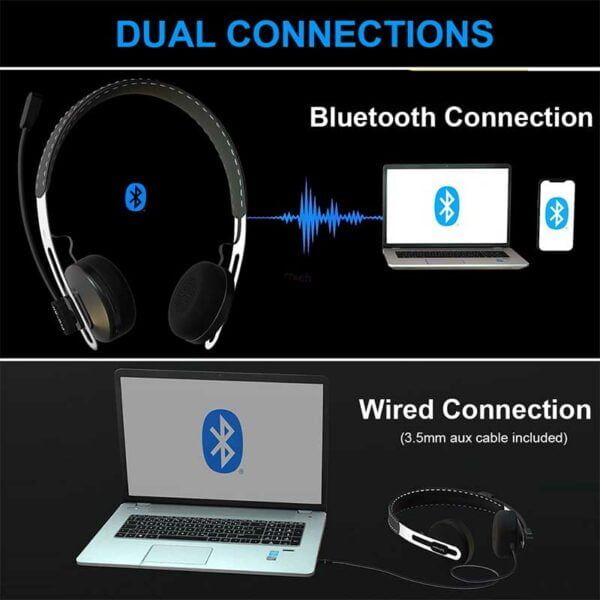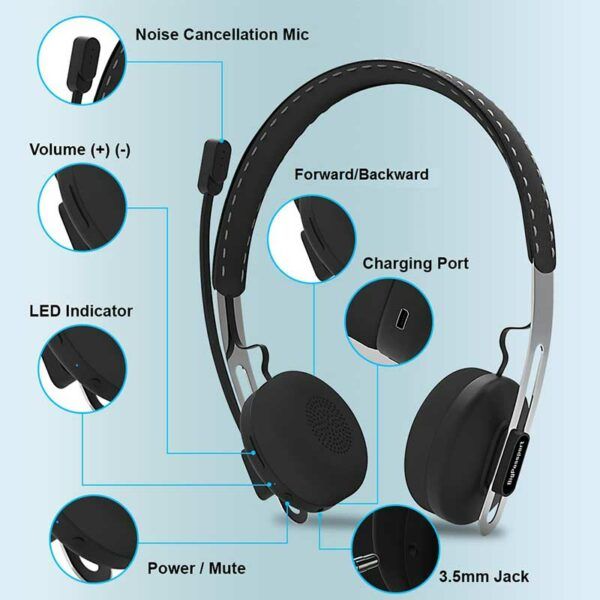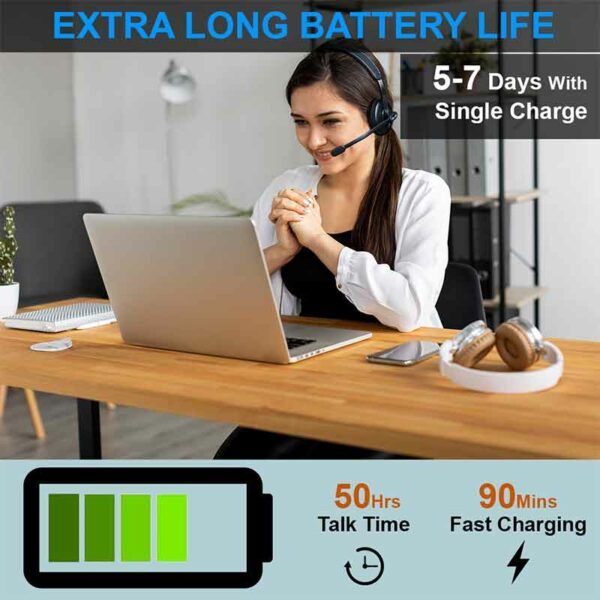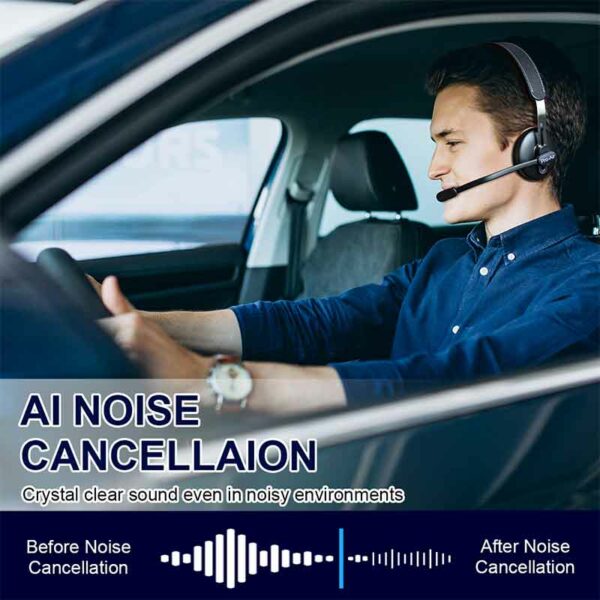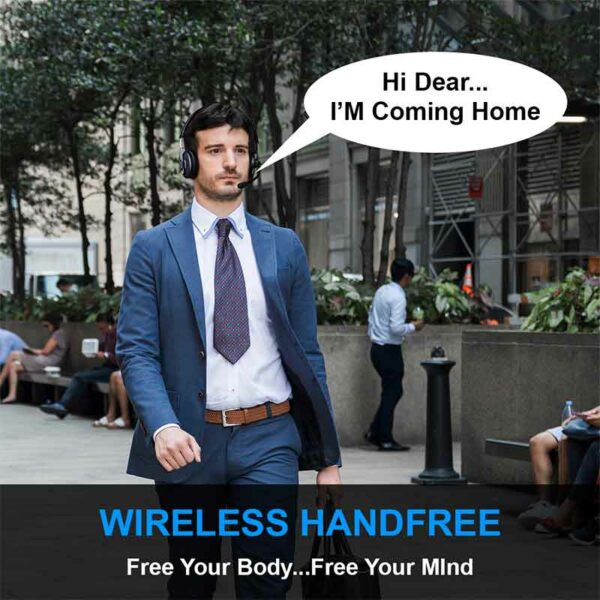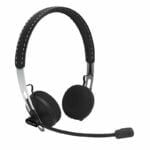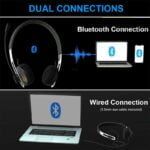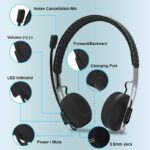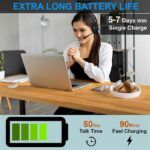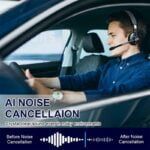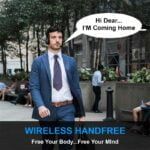 BigPassport Bluetooth Wireless Headphone with Mic (Model: Pro-Air BP11) | HSN:- 85183000
In-Built Noise Cancellation Microphone: No More Disturbance from outside the World with Clear Crystal HD Sound Quality.
Bluetooth Connection: Wireless Bluetooth 5.0 Headphone with 50 MT/64 FT.
Dual BT Connectivity: Connect 2 Device at same time.
Light Weight: Headphone Weight is 120 gram.
Battery: Long Battery Capacity (400mAH/3.7V)
In-Line Control: In-Built Sound Control.
Description
Video
Reviews (95)
Description
BigPassport Wireless Headphones with Mic Pro Air BP11
Headphones with mic bluetooth is a great way to enjoy your online music/games/calls/classes without disturbing others. BigPassport Pro Air BP11 Wireless headphone comes with an in-built Noise Cancellation microphone, so you can also use it for making Skype/Zoom Calls, Online Classes/Support Call and Online Games. You can connect Pro Air BP 11 (Black) Wireless Headphone to your computer/laptop/mobile wirelessly via Bluetooth 5.0 with simple Bluetooth Connectivity and you are ready to use your Pro Air BP11 Bluetooth Headphone.
Bluetooth Hand Free :Powered with Bluetooth 5.0, Enjoy Wireless Hand-Free calling experience with computer, laptop and mobile phone. Stable Bluetooth Connection up to 50 MT/164 Ft. Light Weight Headphone only 120 gm for all day comfort. Dual BT connectivity to connect 2 devices at same time.
Noise Cancellation Microphone : Powered with AI Noise Reduction Algorithm and QCC8020 CVC8.0 Noise Reduction technology, eliminates all external noise and disturbance. Perfect headphones with mic bluetooth for call centre, support call online class/course and webinar presentation.
Dual BT Connectivity : Support both wireless and wired connection. Option to connect headphone using the 3.5mm aux cable. Aux cable is provided with the pack.
Battery Capacity : Fully charged in just 90 minutes gives up to 5 to 8 days (40-50 hrs) talk time and up to 30 days (200 hrs) standby backup. Perfect Bluetooth wireless headset for Skype / Zoom / Meetings / online classes.
In-Built Sound Control : Easy to operate sound controls to volume up/down and mute mic button. 6 Months Warranty 50+ Sales and Support centres across India. Note: – Bluetooth adaptor is required for computer/Laptop that doesn't have inbuilt Bluetooth function.
Demo Video Of headphones with mic bluetooth: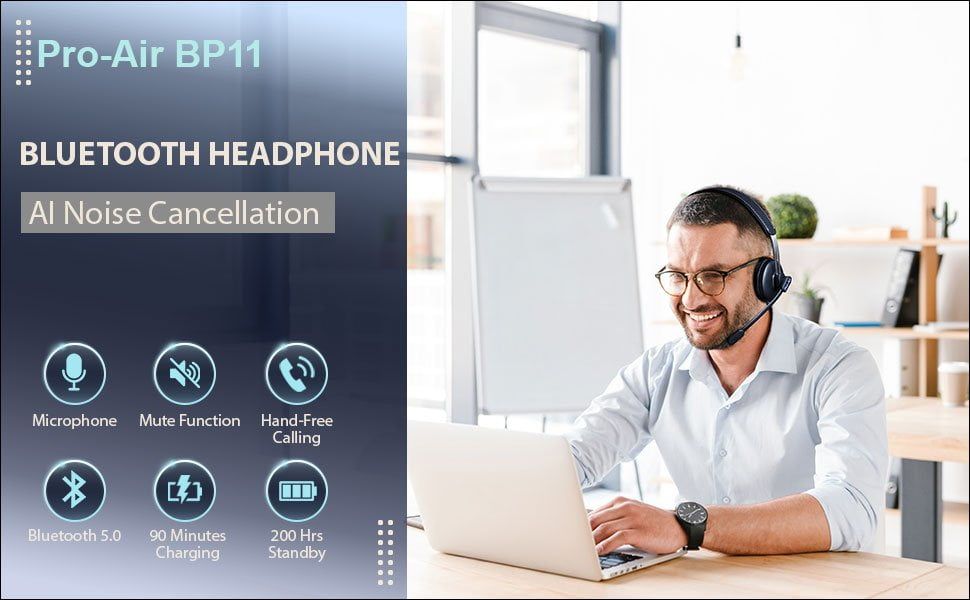 Features Of wireless headphone: –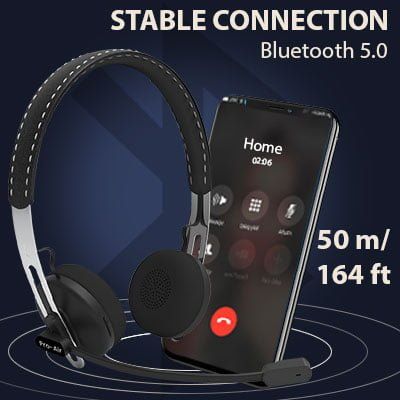 Bluetooth Range (32 FT. – 50 M /164 FT. )
With latest Bluetooth 5.0 technology the headphone make a long range and stable connection with paired mobile phone, computer from an extended distance of up to 50 m/164 ft. No trouble of losing connectivity during calls.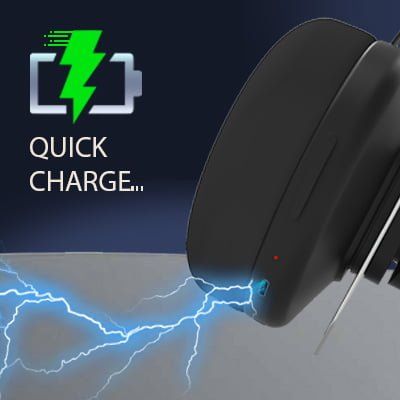 FAST CHARGING
Battery Capacity (400mAH/3.7V.) with fully charged in just 90 minutes gives up to 8 days (40-50 hr.) talk time and up to 30 days (200 hr.) standby backup. With a single charge enjoy un-interrupted calls and online calls/course online games and webinar presentation.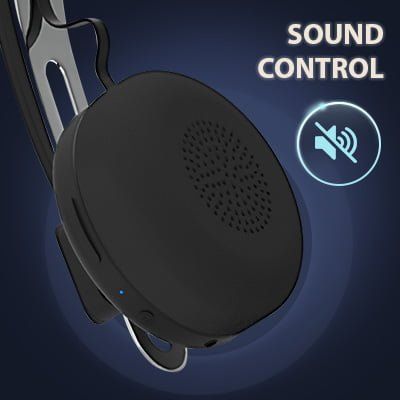 Easy Touch Control
Easy One-Touch Control on the Headphone. Redial / Answer/ Reject/ End calls through the MFB button and adjust call volume adjustment with the "+" sign "-" sign button. Press "+" and "-" together to mute the mic. No need to struggle with computer sound settings and button during important calls.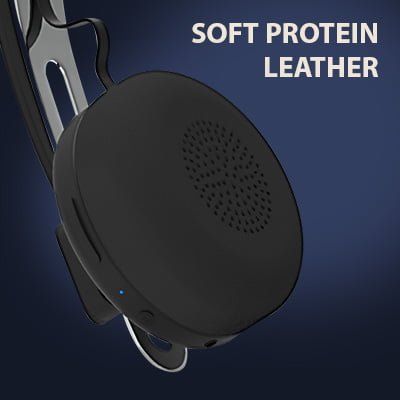 Comfort with Style
Pro Air BP11 is made with Soft Leather, The BigPassport exclusive Ear-Muff provide all day comfort for long business calls. Breathable design effectively remove any irritation and burning feeling that occur while wearing headphones for long time. Slim & comfy ear cup specially designed for professional calling.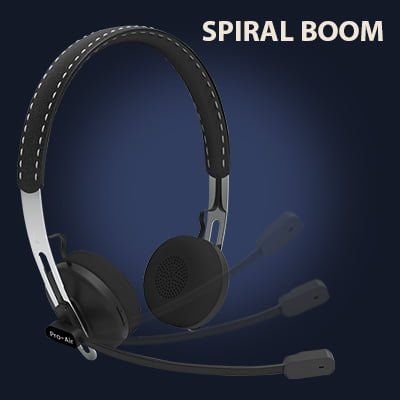 270° Rotation Microphon
270° Rotation wireless headphones with mic is made with unique flexible and  spiral metal boom, BigPassport headset ensures precise positioning of mic near moth for clear voice capture with optimal noise cancellation. Omni-directional mic help to capture & transmit sound with HD quality to ensure every words of yours make the difference to your listeners.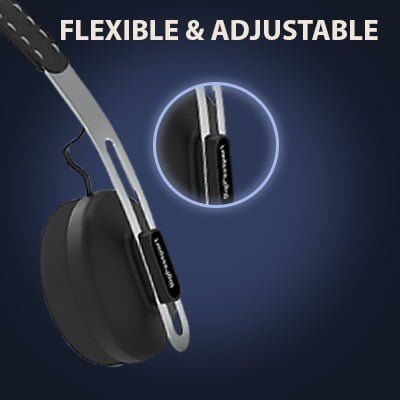 Flexible Metal Headband
Pro Air BP11 Convenient Design made with Heavy Duty Alloy Metal and Highest grade PVC to ensure the comfort and durability at the same time. Tractable Head Clip, adjust the headphone according to any head shape and size. Perfect fit ensure the focus stay on meeting rather than irritation from heavy headphones.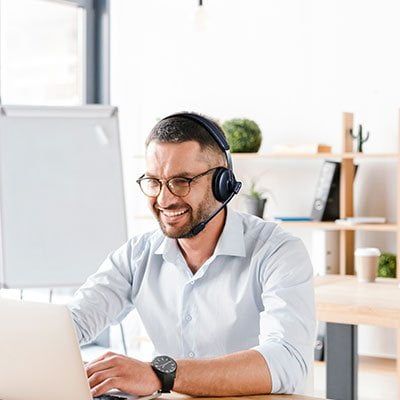 Noise Cancelling Microphone
Upgraded CVC Noise-Cancelling Mic remove any unwanted noise and disturbance during the calls. Whether you are working from home, attending business meetings from outside the workspace, your listener will always get Clear Crystal and HD sound without any outside disturbance.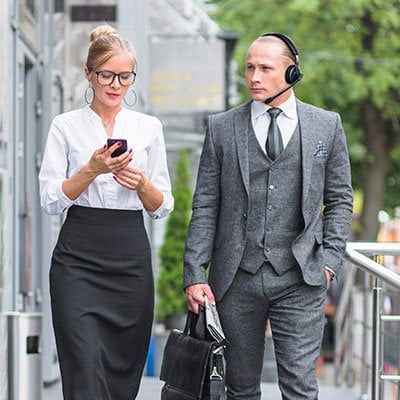 LONG BATTERY LIFE
Equipped 400mAH/3.7V Battery with Advanced Light-weight Aluminium Lithium Battery. Fully charged in just 90 minutes. With single charge enjoy up to 40-50 hours continuous talking time and 200 hours standby time. No need to worry about finding the charging point, just plug into usb charging port and enjoy.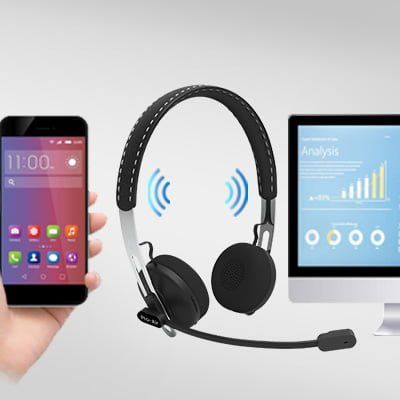 Universal Compatibility
Pro Air BP11 universal compatibility, Connect with any mobile phone, computer, laptop and any sound terminal using the Bluetooth 5.0 connection. Note:- Bluetooth Adapter is required for computer/Laptop that doesn't have inbuilt Bluetooth function.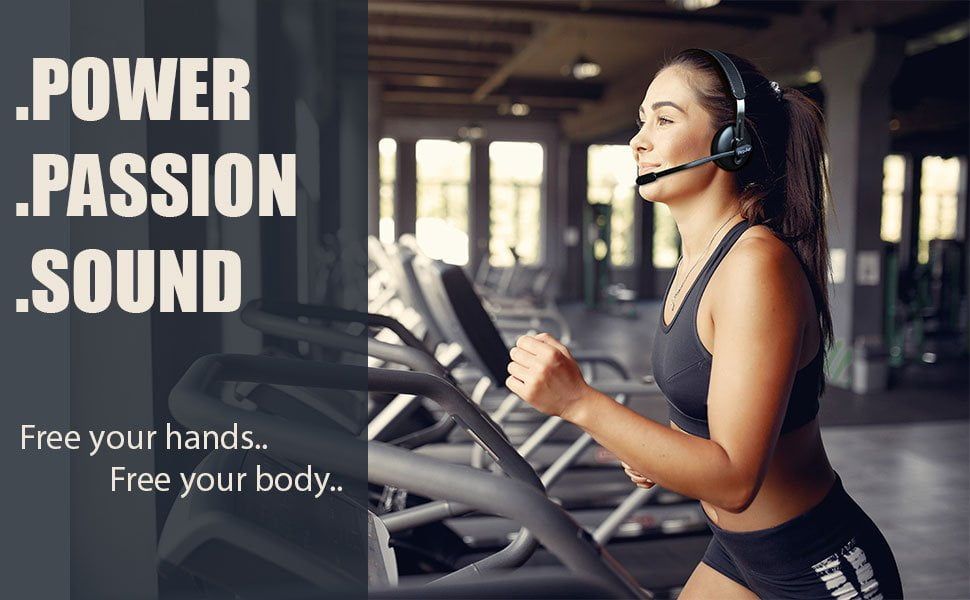 Package Includes
Wireless Headphone         1 unit
USB Charging Cable        1 unit
Aux Cable                1 unit
User Manual              1 unit
Warranty Card           1 unit
Frequently Asked Questions
Can we use the headphone with computer or laptop?
Yes, the headphone can be easily connected with any laptop. With inbuilt Bluetooth enabled function. Please note that if the computer or laptop don't have inbuilt Bluetooth function, then customer need to buy a Bluetooth adapter to make their computer as Bluetooth enabled.
Headphone Mic is not working or other person not able to hear my voice properly?
Mic issue mainly comes when Bluetooth mic is not selected as default voice input device in the application used for calls. To resolve this issue, simply go to the sound settings of application (i.e Skype / zoom / meetings etc.) & change input sound device to Bluetooth headphone.
Can the headphone be charged only using the charging stand?
This headphone model can be charged using the charging stand or can be charged using the USB cable directly.
How can I get help?
If you face any trouble during installation, you can contact BigPassport support team via phone / email or whatsapp. All contact details are mentioned on Box and card supplied with the product.
Technical Specification
Technical Specification:
Model No.
Pro-Air_BP11
Bluetooth Version:
V5.0, Class II
Operation Range:
10 meters
Bluetooth Protocols:
HSP, HFP, AVRCP, A2DP
Battery Capacity :
400mAh/3.7V
Charging Time:
2.5 Hours
Charging Voltage:
DC 5V
Standby Time:
About 280 hours
Playing Time:
About 280 hours
Talking Time:
About 20 hours
Video